NTX Giving Day is September 19, 2019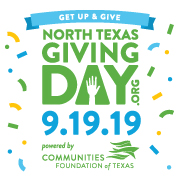 North Texas Giving Day is Communities Foundation of Texas' annual 18-hour online giving extravaganza for North Texas nonprofits. North Texas Giving Day's goal is to help build awareness and support for nonprofits in the North Texas region.
Scheduled Giving Day Starts September 9th.
Between September 9th and September 18th go to MSRNT NTGD Donation Page and schedule your donations. The donation will be processed on the morning of September 19th. You will receive a confirmation of your scheduled donations as soon as the donation is scheduled.
Why We Need Your Help!
Without your donations, we simply could not operate:

We spend on average $1,020+ per dog and adoption fee stays at $300

100% of the money we raise is used for the direct care of our miniature schnauzers.
We spare no expense to ensure our dogs live the happiest, healthiest life.
No paid staff, majority of our volunteers have been with our organization for over 8 years.
Common treatments are expensive!

Broken legs
Heartworm treatment
Removal of cataracts
Severe skin infections treatment
Behavioral issues receive professional training
Heidi's Health Journey
Morgan's Musketeers
Handsome Herman
Surrendered Sy
Lovable Lilly & Mellow Murphy
Foster Mom, April, talks about why she volunteers her time